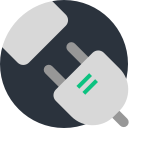 View Open API documentation
Bit.com offers powerful APIs for you to integrate into your applications. They are divided into three categories: assets, trading, and market trends. You can create API keys with different permissions to allow you to separate privileges for your API keys.
Each user can create 10 API Keys at most. API changes will take effect within 1 minute.